How to Choose a Web Host For Your Website
Still here? Great! You're now on the 2nd step of creating your first website.
Once you have registered your domain name you're ready to find a web host.
A web host is where all the magic happens, as the saying goes. This is where you get your email addresses, install any scripts (WordPress, forum, shopping cart, etc.) and more.
You can't actually launch your site until you sign up with a hosting account.
WebsitePalace.com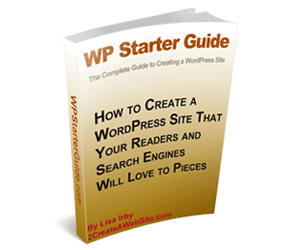 Host your website at my reseller hosting site and you will get my free WordPress ebook tutorial and video to help you along.
WordPress is the most popular website creation platform used today and you can create almost any kind of site you want to with WordPress.
I can guarantee you that no other host is going to provide you with so much preliminary help and guidance.
Please don't forget that the book is on the thank you page immediately after you place your order.
Sign Up
The regular hosting is the most popular option. So if you wanted to create a WordPress site/blog, setup a forum, shopping cart and all the other common website features -- this is what you'd choose.
Now all you have to do is choose a plan. The Deluxe and Ultimate plans let you create unlimited websites under one plan.
"Is That All I Need to Start?"
After you choose a hosting option and you have your domain name, all you do is login to your hosting account, install WordPress and you are ready to start.
Don't forget that you can add additional software add-ons, so if you want to have a forum, you can install the forum software right from your hosting account.
There are dozens of add-on applications you can install that come free with your hosting.
If you have any questions, you can call Website Palace at 480-624-2500. Support is always available to help! Yes, 24 hours a day, 7 days a week.
Want Someone Else to Build & Design Your Site?
If you're not interested in building your website yourself, check out the custom design options and prices offered at Website Palace. There are even customized logo options as well.
If you liked this, please share. Thanks!